PPG architectural coatings
Operating in more than 70 countries PPG is a global leader in paints, coatings and materials.
PPG Architectural Coatings, Huddersfield Road, Birstall, Batley, WF17 9XA

01924 354354
ABOUT US
Whatever your project, PPG has the total coatings solutions to protect and beautify from the structural steelwork and facades to the walls and ceilings.
PPG's range of high-performance protective and decorative coatings are designed to protect buildings in a number of ways in order to preserve a wide range of substrates and address the specific needs of your project:
Abrasion, weather and corrosion resistant systems
Anti-bacterial hygiene defence paints
Fire Retardant & Intumescent Coatings
Low VOC Water based paints
Comprehensive colour palettes
ACADEMY MODULES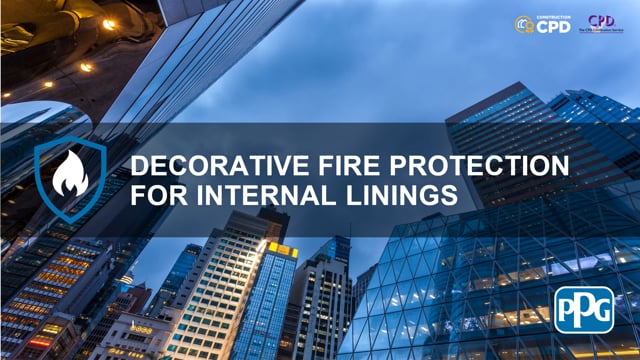 The importance and specification of decorative fire protection for internal linings.
Module rating
30 mins required (approx)
Share this module
Module rating
45 mins required (approx)
Share this module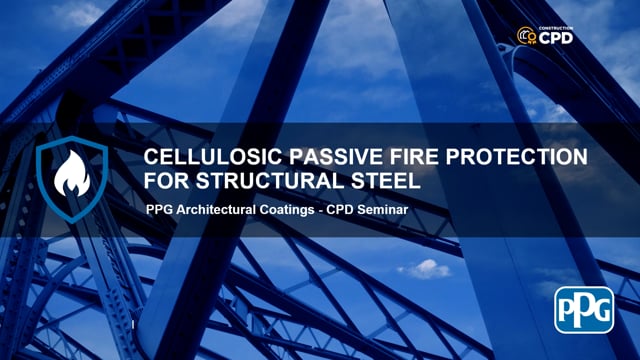 Module rating
30 mins required (approx)
Share this module
KEY PRODUCTS OR SERVICES
Protective Coatings

PPG Protective Coatings deliver proven protection from corrosion, abrasion, high temperatures and fire – extending escape time for safety-critical structures – while maintaining aesthetic performance to beautify our surroundings. Our extensive portfolio of protective coatings includes zinc rich primers, general-purpose epoxy primers and durable anti-corrosive finishes, along with heat-resistant and Cellulosic Passive Fire Protection (PFP) systems.

https://ppgac.co.uk/coatings/protective-coatings/

Decorative finishes

Johnstone's Trade, a brand of PPG, is a market leading decorative finishes brand that has had a presence in the architectural market since 1890. The Johnstone's Trade portfolio features a comprehensive range of high performance interior finishes and performance coatings suitable for a range of project requirements. From high durability hygiene coatings that inhibit the growth of bacteria, to low VOC bio-based formulations and paints to improve indoor air quality – we have a comprehensive portfolio to meet the needs and demands of today's architectural market.

https://ppgac.co.uk/coatings/decorative-finishes/

Cellulosic Fire Protection

PPG offers a complete range of Passive Fire Protection solutions suited to various grades of fire protection to fulfil the vital purpose of maintaining the stability of structural steel in the event of a fire – limiting asset damage and saving lives by providing the extra time needed for people to evacuate.

https://ppgac.co.uk/coatings/cellulosic-fire-protection/