Jones and Woolman UK
Specialists in the manufacture of GRP mouldings & impenetrable building solutions
Croxstalls Road, Bloxwich, Walsall, West Midlands, WS3 2XU

01922 712111
ABOUT US
Established in the West Midlands, Jones and Woolman UK has been providing a variety of roofing penetrations, weathering and GRP Mouldings solutions since 1979. Over the years, we have completed contracts for commercial clients throughout the UK and Ireland, as well as further afield.
Projects have ranged from individual shops, through to large-scale developments such as shopping centres, social housing, factories and sports arenas.
ACADEMY MODULES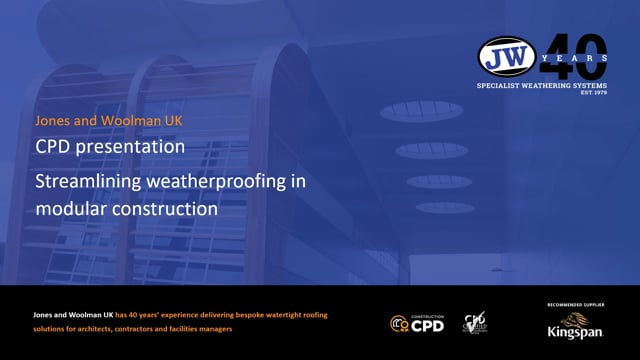 Calls have been made for some time to reshape the future of the construction industry and deliver increased numbers and quality of buildings using few...
Module rating
30 mins required (approx)
Share this module
KEY PRODUCTS OR SERVICES