Timber: the Building Material of the Future RIBA Work Stage 1 - Quality Objectives, Sustainability Aspirations, Timber Options and Budget - Swedish Wood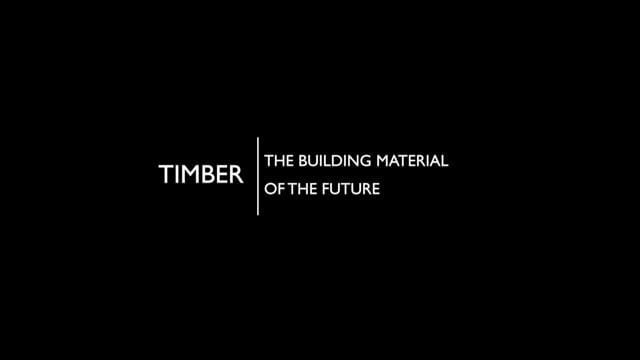 LOGIN OR REGISTER
Once you're logged in you can access all our training modules for free anytime that works for you. Enjoy On Demand CPD Training!
or
Please contact us via contact@construction-cpd.com to get permission to publish this video on your website.
<div style="position: relative!important; width: 100%!important; min-height: 700px; overflow: hidden!important; padding-top: 56.25%!important;"><iframe src="https://www.construction-cpd.com/cpd-external-view?ExternalId=82&ReturnUrl=https://www.construction-cpd.com/timber-the-building-material-of-the-future-riba-work-stage-one-cpd" style="position: absolute; top: 0; left: 0; bottom: 0; right: 0; width: 100%; height: 100%; min-height: 500px; border: none;" mozallowfullscreen webkitallowfullscreen allowfullscreen></iframe></div>
Timber | The Building Material of the Future
Using a timber frame system enables a client to achieve a level of accuracy, insulation value and through working factor conditions airtightness. They can't really be achieved using normal site practices. Timber frame has always had a really good reputation in terms of thermal performance and a well-deserved one.
Thermal Performance
Thermal performance or energy performance more accurately is really based on three criteria. The first is U-values, the second is psi values, and the 3rd is air leakage. A u value is really about the typical thermal performance of the sort of blank square metre of wall but buildings are made of blank walls, there are windows and doors and roofs intersections and floor intersections and they represent non repeating thermal bridges and that's where the psi values come in. And, that's where the thermal modelling has been done to give you this other value of that thermal performance of that junction.
Login to record your CPD points
Air Leakage
And then finally there's the air leakage performance you don't want to heat the air and then just let it leak out into the street you want it there for the benefit of the occupants. And because of the vapour check layers that timber frames use and the type of insulation which can be quilt or rigid and the sort of detailing around the junction's, we find that we've been able to over the years actually enhance the performance of timber frames. And certainly, the thermal modelling work that we've done, and others have done has demonstrated that we can get extremely good values under all those three criteria.
Building Performace | Offsite Manufacture
Building performance is clearly very important. Offsite manufacture gives you the building you designed. It's highly accurate, it's high quality, it's exactly as it was intended to be, whether it's acoustics, whether it's fire or thermals. When the building arrives on site is exactly as you intended. In essence compliance with building regulations and client requirements just isn't a problem.
Sustainability Aspirations
Let's just look in a bit more detail about how timber can help you meet your project sustainability aspirations.
Renewable
Wood is the only mainstream building material but is naturally renewable. Because European legislation ensures harvested timber is replaced through planting and natural regrowth, Europe's forests, the source of the great majority of timber used in construction, have grown by an area roughly twice the size of Ireland in the past 20 years. The new EU timber regulation makes the use of illegally sourced timber unlawful, and there are good supplies of certified timber available.
Carbon Negative
Wood is the only mainstream building material that's carbon negative. On average for every cubic meter's growth, a tree absorbs one ton of carbon dioxide and produces almost 3/4 of a ton of oxygen. If you use timber instead of other building materials like steel and concrete, every cubic meter will save between 0.7 and 1.0 tonnes of carbon dioxide.
Here's an example research by Heriot Watt University demonstrates how each wood window alliance specification timber window frame used, instead of an equivalent PVC U window, saves around 160 kilograms of carbon dioxide over 60 years. And the figure is around 140 for aluminium clad timber frames.
In a house with 10 windows you can save over 1 1/2 tonnes of carbon dioxide through your choice of windows alone. At the end of their life, timber products can be recycled for different end uses such as, sheet materials or animal bedding and as the UK moves towards a zero landfill policy, end of life timber products are increasingly substituted for fossil fuels as an energy source.
Code For Sustainable Homes
If you're aiming to meet a specific Code For Sustainable Homes level, wood can help gain credits in 5 of the 9 categories, together accounting for over 70% of the total credits available.
Energy and CO2 Emissions
In the energy and CO2 emissions category windows and doors provide a simple and inexpensive way to achieve the maximum credits in the 2 most significant sections of this category, dwelling emission rate and fabric energy efficiency.
Materials
In the materials category timber products can help you gain credits in the environmental impact and responsible sourcing sections, as many are A or A+ rated in BREs green guide to specification, and timber products sourced from legal and sustainably managed forests gain credits.
Waste
In the waste category timber can help you gain credits in targeting benchmarks for resource efficiency procedures and monitoring as well as diverting from landfill.
Health and Wellbeing
In the health and wellbeing category, timber products such as wood, windows and doors with lifetime home certification will gain credits.
Management
And finally, in the management category timber can help you gain credits if 80% of site timber is reclaimed, reused for responsibly sourced.
BREEAM
Timber can also help you improve the BREEAM rating for your building. In the management category for example lightweight, clean, dry prefabricated timber panels can reduce site impacts.
Ensure you comply with the UK TFAs site safe recommendations.
In the waste category prefabricated timber products minimise construction waste. And waste timber can be readily recycled. In health and well-being, the thermal characteristics of timber construction occupant comfort, while timber construction promotes indoor air quality, especially relative humidity. In pollution lightweight clean dry prefabricated timber panels have low NOx emissions no water course pollution and low noise pollution.
In energy timber construction solutions are low carbon but highly energy efficient. In materials timber construction solutions have ultra-low embodied lifecycle impacts and timber can be purchased with chain of custody certification. And in innovation some closed panel systems, sips panels and CLT construction can gain credits.
Sustainable Solutions
Timber Frame - What is it? What is it Suitable for?
Open panel is really just a structure and has no other properties other than those added to it on the site.
Close panel is where we can provide you with panels that have fire and acoustic and thermal properties and of course that has the benefit of having those materials fixed in a quality controlled environment within the factory. Often these are used in situations where the speed of build is vital to the outcome of the project, particularly where you've got income streams like student accommodation, which has to be open by the beginning of the academic year. Care homes can be brought on stream faster and earlier therefore begin to earn income and hotels and other things like that. In terms of sectors timber frame as a broad-church, I suppose generically could be places where people sleep, hotels, student accommodation, apartments, houses, bungalows and that type of thing.
Timber | Health and Safety and Construction Design and Management
Off-site timber construction can help you plan your health and safety strategy and meet the construction design and management regulations that seek to reduce risks and dangers on site. It provides a cleaner and safer environment and minimal waste to cause obstruction. The panels are lightweight, and factory finished to fine tolerances. The building is watertight sooner providing a good working environment. Time on site and the days required for crane work are reduced. There is no need for heavy duty saws or grinders and construction noise is kept to a minimum.
Timber Frame | Open Panel
When we're in a timber building during construction these are some of the things we will find. The internal timber frame wall has 89mm by 38mm studs supporting the lintel above and also transferring loads from the roof, through the floor and to the foundation. The floor panel that factory manufactured is joined together with jointing strips and also clad with an OSB safety deck during construction. This deck supports the acoustic floor that gives us a place to lay the acoustic battens that give the separation between the apartments above and below. And then we have a cavity fire barrier to prevent the spread of flame from one building to another.
Timber Frame | Working with Steel
The steel features on the outside of the building and in this case to carry a balcony, where the timber frame accepts the steel and supports it structurally. Proving that wood of every type of material you want to use a new building timber frame can cope with that.
Timber | Closed Panel
Using a closed panel system enables a client to specify the performance of the product prior to leaving the factory, so that their performance is built in under factory conditions. Because it's been factory manufactured, so they come to site as a complete unit and there is very little wastage.
We fix all external joinery doors and windows in the factory; they're fitted and protected within the panels. The panels arrive and on site on stillages fully protected, so the protection element is on, is with them the whole time. They are then craned into place in its position and the joinery will still be protected within the panels in that time.
When that panel is fixed you effectively have a complete wall. In a very short space of time you have a completed building. To you as an architect I can't see there being a better solution in terms of quality, accuracy, performance and speed of build.
The type of timber we use, depends on the sorts of forces that we have to deal with and the spans that we're trying to achieve. Soft wood is a very good structural material but where we need better structural strength, we may well go to an engineered type timber like glue Lam either GL28 or GL24 and perhaps something like a laminated veneer lumber.
Timber Frame | Post and Beam
Post and beam is often used for domestic construction, from the most up to date prefabricated houses using Scandinavian softwood or glulam, to traditional barn style Oak framed houses.
Timber | Cross Laminated Timber (CLT)
Cross laminated timber known as CLT cross lam or x lam is a solid wood structural element like a giant piece of plywood. Made of boards typically spruce larch or Douglas fir that are edge glued and cross laminated together to form large panels, it is suitable for wall floor and roof applications. And for multi storey construction move up to or beyond 10 storeys. The panels are factory produced defined tolerances with openings such as doors and windows as well as paths for electrics and plumbing conduits, ready prepared. Their closed faces make them ideally suited to the British climate and as they are relatively light, they can be craned to position on site and assembled quickly and simply. Because of their high timber content CLT solutions store lots of carbon dioxide making them one of the most environmentally friendly systems available. They offer high inherent levels of thermal insulation with additional insulation applied to the outer or inner skin or both.
Timber | Glulam
Glued laminated timber glulam is typically used as a structural member instead of solid timber or steel beams to span large areas. It can be an important aesthetic element of a building. Made from parallel layers of softwood glued together under pressure, the beams can be straight or curved up to 12 meters long and from 90mm to 240mm wide.
Timber | Roofing
Timber frame manufacturers can make roofs out of nail plated trusses or rafters and purlins or attic trusses and all these are available to go on top of a timber frame structure. So, there are no real restrictions to the roofscapes available on a timber frame building just like any other building. One of the ways that we can provide a solution for the room in roof is to provide pre-manufactured cassettes that spam either from the ridge down to the eaves or from party wall to party wall, up to about 6 metres in span and those cassettes got to site and there lifted by the crane and depending on the system employed also about 6 panels can form a complete roof, and to form the triangle and when you go up there into that space you get the feeling of space and volume.
Timber | Flooring
Floors can either be a series of loose components transported to site for site assembly, or Alternatively we can make the floors into cassettes which are quite large components for crane erection on the site.
Floor Cassettes
Again, the advantage there is the speed of construction and the accuracy. The floor decks can either be a finish floor or some sort of sub deck for a laser fixing of an acoustic floor and in terms of the joists there can be I-Joist they can be open metal web joists or indeed solid joists, depending on what suits the particular building.
Floor panels like this one for a 5 storey hotel are made up of large span up to 10 metre long I-beams 235mm deep with 15mm OSB on top to support the acoustic floor and this panel is also having noggins fitted into it to support the services for mechanical and electrical fittings within the building. You can design up to 6 storeys in height with large spans up to 10 metres and create buildings that can be built very quickly.
Timber | Joists
Engineered joists will generally spend further than an ordinary softwood joist and certainly if you want to look at a heavy service building then an open metal web joist may be a better choice because of the very open nature of the central lattice that allows services to pass through easily.
It is possible to mix the two types of joists in the same building so for example in apartments you may well use an engineer joist in the accommodation combined with a shallow softwood joist over the corridor, which is a relatively short span, to allow for greater service sawn for example.
Timber | Windows
It makes sense to fill a low carbon building with low carbon windows research by Heriot Watt University shows that choosing factory finished timber windows made to wood window alliance specifications, rather than PVC U saves 160 kilograms of carbon dioxide over the 60 year life of a building. And choosing aluminium clad timber windows instead of PVC U saves almost as much 140 kilograms. In a building with 10 windows that saves over around 1 1/2 tonnes, the equivalent emissions produced by driving 5000 miles in a small family car.
The initial cost of a PVC U window might be lower, but a timber window frame offers better value because it will last twice as long. Heriot Watt estimator planned service life of 56-65 years for a timber window frame made to WWA specifications, 68-80 years for modified timber and 71-83 for aluminium clad timber.
Timber | Cladding
Timber cladding is increasingly used to add character to modern buildings. To achieve good durability care must be taken with species, treatment, detailed design and workmanship.
Timber | Joinery
Buildings are expensive yet false economies are often made when it comes to interior detailing. The use of high quality internal joinery, timber doors, skirtings architraves and staircases, can have a significant impact on the perceived quality of the development.
Timber | Budget
We find with timber when we work through the costs of timber and building in timber, that actually if you take out concrete or you take out steel and you put timber in its place on your spreadsheet of costs, if you do that then generally timber can look more expensive but actually if you plough back into that and you look at the implications on time on your project, you know with timber we generally save 50/60% in terms of the build contract, in terms of the program of the construction. With saving that we're saving vast amounts of time, the other thing is you know it's lighter building a timber building is about quarter of the weight of building a concrete building. It's more accurate so all the follow on trades all the plasterers the electricians the windows that you buy, all of those things are far more straightforward in terms of the whole bill of contract. So actually, if you plough back into the costs and how it works in timber, we find that we always save money building in timber.
Around-about 70% of all building stock in Scotland is timber frame and has been for some considerable time. So, they are enjoying the maximum benefit from using a timber frame system as building.
Meeting Budget
The important thing here to remember is designing in timber frame to build in timber frame, rather than designing in another medium to convert to timber frame, that is where the main savings will be made. There is no reason whatsoever that architects such as yourself can't benefit from that system by early engagement with a timber frame manufacturer.
In terms of the life span of the building energies obviously a cost and the more energy efficient the building is than the less operating cost you going to incur and because we are so efficient in terms of the fabric of the building we can adopt a fabric first approach to thermal efficiency, thereby eliminating things like photovoltaic, solar thermal and all these other sorts of energy saving mechanical devices that ultimately, at the end of the day will require operating correctly and some sort of management in the future.
Early Management
Timber frames offer very good value for money. In my experience I find the early engagement with architects and timber frame companies allows value engineering to take place, allows the building to be well designed long before we start on site. Some people say timber frames are expensive however I find that working together with architects and clients early on in any project eliminates this cost and in fact delivers savings.