Specifying Sanitaryware Today - The Sanitaryware Company Ltd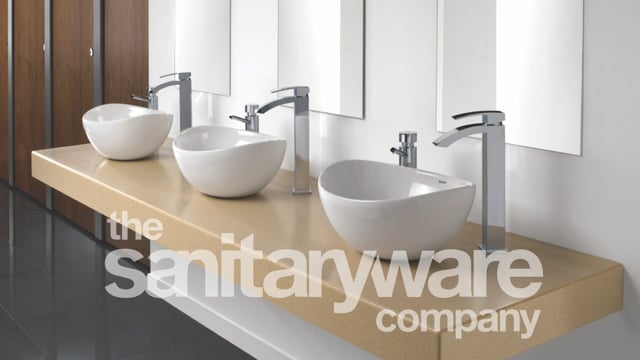 LOGIN OR REGISTER
Once you're logged in you can access all our training modules for free anytime that works for you. Enjoy On Demand CPD Training!
or
Please contact us via contact@construction-cpd.com to get permission to publish this video on your website.
<div style="position: relative!important; width: 100%!important; min-height: 700px; overflow: hidden!important; padding-top: 56.25%!important;"><iframe src="https://www.construction-cpd.com/cpd-external-view?ExternalId=79&ReturnUrl=https://www.construction-cpd.com/key-factors-to-consider-when-specifying-sanitaryware-cpd" style="position: absolute; top: 0; left: 0; bottom: 0; right: 0; width: 100%; height: 100%; min-height: 500px; border: none;" mozallowfullscreen webkitallowfullscreen allowfullscreen></iframe></div>
Welcome to this RIBA CPD video specifying sanitaryware today, covering the key factors we recommend you consider when specifying sanitaryware.
Introduction
The sanitaryware company has been born out of over 100 years of knowledge and experience in the washroom market. They cover projects over the whole of the UK with offices in both Northamptonshire and Staffordshire, and are able to assist you with specifying sanitaryware for projects you may be working on by providing technical information and advice, arranging samples, mood boards if they are required and creating project specific MBS specifications.
Login to record your CPD points
Technical Documents and Service
A good sanitaryware supplier will be able to provide you with the following, design advice 2D CAD blocks, technical product data sheets, standard NBS documents, bespoke specification writing service, dedicated project manager, customer service team, product guarantee and easy contact options.
Learning Aims
The learning aims of this CPD are usage; design; building regulations and standards; along with budget and how each of these factor into what sanitaryware items are specified for a project.
Usage - Determine by Market Sector
When specifying sanitaryware considering the nature of your environment, the type of building and the market sector, will very much determine the product you choose, and what characteristics are most important in that decision.
Commercial - Key Considerations
When specifying projects in the commercial sectors there are several factors to consider, the look of an item may be a key consideration for commercial projects depending on the areas, for example a high end office project may consider this the most important factor in the decision on sanitaryware. In this situation wall hung WC, vessel basins and brassware available, in stylish finishes such as matte black would be considered. Whereas in a warehouse factory washroom the overall look of the items may fall much lower down the list of considerations. Durability and resistance to vandalism may be considerably higher.
Education - Key Considerations
Projects within the education sector will need to consider some other factors to commercial projects. In addition to vandalism and durability, which must be considered in the same way as in the commercial sector, health and safety must be a key consideration. TMV3 vowels should always be fitted in the education sector to prevent scalding. There are several regulations to consider in the education sector which specifically relate to the washroom environment. BS 6465 offers a scale of provisions for all non-residential washroom facilities, giving guidelines for nursery, primary, secondary and further education washrooms. This will be covered in more detail later in the video along with examples.
Health - Key Considerations
The first consideration when specifying sanitaryware for the healthcare environment, should always be compliance with any regulations. The regulations which would have a bearing on the sanitaryware are HBN 0010 Part C for England and SHTM64 in Scotland, that covers guidelines for sanitaryware assemblies in healthcare environments. We will go into more detail about these during the regulation and standards section of this video.
Residential - Key Considerations
The aesthetics of products are most important in residential projects, and this is often linked to the budget for the overall scheme. If it is a private bathroom refurbishment where he will be working directly with the client on their own bathroom, they will want to pick items based on how they look and fit in with the overall style of, not just the bathroom but, their whole house.
So, the decision may rest on their personal preference. For projects where you are working on a residential development which is to be sold on or rented to a third party, the client may not have so much of a fixed design or style they want to achieve. For these types of jobs, you may need to consider the durability of the products and how they will fit into the overall budget for the project. For new homes water saving has to be considered the code for sustainable homes and part G of the building regulations lays out guidelines on the amount of water that each home should use. It is set at 125 litres per person per day. For these projects and showers are normally used rather than baths to reduce water. Taps which have a low flow rate per minute and WC systems which have a dual flushing with low effective flush volumes, will all help to achieve this standard.
Hotel and Leisure - Key Considerations
Within the hotel and leisure sector the considerations are similar to those we have just covered for residential projects however, there are a few additional considerations such as maintenance. In most hotels there is only a small window of time where all rooms have to be cleaned and turned around for a new guest. Wall hung WCs are very useful to help with this. They are suspended off the floor by about 100 to 100 and 50MM which makes it a lot easier for the floor of the washroom to be cleaned without the base of the WC getting in the way or collecting dirt between the WC and the floor.
Design - WC
There are many different styles of WCs available for example close coupled have an exposed system made from ceramic and are great for areas which have a small budget or not much space, as they don't need any ducting or boxing to be constructed to hide the system. Each WC pan will have one of three types of rims:
An open rim, this is an upside down "U" shape and water flows into the bowl from this all around the edge.
A box trim is similar to the open rim, but it is closed on the bottom with holes at set points to let the water flow into the bowl.
The most recently developed WCs have a flushing design known as rimless. These WCs do not have a rim and have a water outlet at the back of the pan which pushes water around the pan with enough force that the whole surface is cleaned without the need for a rim, making this design very hygienic.
Urinals - Key Considerations
For areas where urinals are to be used there are many things to consider. Firstly, what type of urinal bowl is most appropriate. Concealed trap urinals such as the one shown in the top left hand image have completely hidden services with both the water inlet and the bottle trap from the waist hidden behind ducting. This is ideal in public areas where vandalism could be an issue.
An exposed trap urinal bowl will have the bottle trap fitted to the underside of the urinal bowl and be visible to users.
Basins - Key Considerations
If space is at a premium or budgets are tight, then a wall hung basin would be the best option, as there is no vanity required for the basin to be mounted to. For commercial and education washroom basins which are installed into a vanity unit are often preferred, as they allow all the services and pipe work to be hidden within the unit, making a tidier and more vandal resistant finish. Although ceramic is the most common material for basins to be manufactured in, they can also be produced in several other materials. These are especially useful if you are specifying for heavily used areas or areas which are prone to vandalism.
Brassware (Taps) - Key Considerations
There are many different styles of taps you will need to consider to make sure you specify the right tab for your projects. In general, single tabs are most popular in all sectors, they can either allow the user to control the temperature, normally via a lever or deliver premixed water at a set temperature. Pairs of taps are still used in some specific areas in particular dementia care units as patients recognise a pair of taps easier than a single tap and many cleaners' areas, as it allows water to be delivered at a very hot temperature for cleaning and killing bacteria. Regardless of if you choose a single tap or a pair of tabs, how the user operates it will be a key factor in which tap you decide to specify.
Showers - Key Considerations
As with brassware similar things need consideration when deciding what shower to specify. How the shower is going to be installed is key, if you want to conceal the pipe work from the shower valve to the shower head or water outlet you will need to make sure there is a void for the shower to be installed into or onto. If it is a refurbishment project you may be constructed by the current layout of the room and you may not be able to conceal services, so an exposed shower valve may be required. This will allow pipe work to be face fixed to a wall.
Approved Document M - Key Considerations
Within most commercial properties and all those open to the public there should be provisions for disabled access both in the building itself, ramps, lifts etc and, also with the washroom facilities. This is normally in the form of a Doc M washroom. We will cover Doc M and the regulations in more detail later in this video. The items that are required to make a wheelchair accessible Doc M area are normally specified and purchased in a pack which contains what you need to create a compliant area. The decisions you need to make prior to specification of what type of pack is required.
Is it a WC or shower pack?
If it is a WC pack, how will it be installed?
Will the system be concealed or exposed?
The packs are normally available in different colour options. These relate to the grab rails and the WC seat.
All taps in a Doc M pack should have their temperature controlled via a TMV3 valve. In most packs taps supplied will have a built in TMV valve.
Accessories - Key Considerations
The final finishing touches to a washroom are often the accessory items such as soap dispensers, toilet roll, holders and hand dryers are available in lots of different styles, finishes and materials depending on the project, some will be more appropriate than others.
Building Regulations and Standards
Washroom installations are often subject to extensive regulations and standards and an awareness of these at specification stage can often help to avoid problems further down the line. Probably the most commonly acknowledged regulation is the universal access facility, under document M of the building regulations. Part M was revised in April 2013 and incorporates the changes that were made to the Equality Act 2010.
In summary these changes were made to improve access for everyone, rather than just for people with disabilities. An easy rule of thumb is that if you need building regulation approval for the project, you will need to be complying with these regulations. All of these rules apply to educational facilities. BS8300 highlights the design considerations throughout the building taking into account disabled user's needs, and BS6465 will indicate the required number of washrooms for any building. We will come back to that one later in more detail.
Wheechair Accessible Unisex Toilet
There's been no change to the layout as indicated. It is also no longer sufficient for this area to be isolated and needs to be provided wherever there is a standard male, female washroom. An alternative layout including a second wash basin can also be used in assisted universal access washrooms and must be 2000 by 2200 mm. NB Doc M requires a WC pan projection of 750MM whereas, in healthcare the projection is 700MM. Previously a basin with a central tap hole was acceptable but now the tap must be positioned so that it is on the side of the basin nearest the WC.
Typical Layout Requirement - New Build
New build layout, this typical layout requirement shows the configuration option for a new building. The guideline for any run of 4 or more cubicles is, 2 to be standard, 1 enlarged and 1 ambulant. If you are refurbishing an existing washroom then, you need to ensure that the replacement washroom is as good as what is being removed.
Ambulant Disabled Cubicle
Every same sex washroom must have at least one WC compartment for the ambulant disabled. If there is only one cubicle in the washroom then it must be ambulant. The ambulant disabled cubicle must include grab rails 2 at 600MM horizontal 1 at 600MM vertical. A minimum free activity space of 750 millimetres from the front of the pan to the door. The cubical must not be narrower than 800MM. The door swing must not interfere with the free activity space therefore, you are looking at an outward opening door unless the cubicle is very large, 1900 mm plus. Horizontal closing and opening bars are required to each side of the cubicle door the height to the top of the WC should be 480MM.
Standard Cubicle
Every standard cubical must have a minimum 450MM diameter manoeuvring space within the cubicle. Doors and bolts that can open with a maximum force of 20 Newtons. Indicator bolts and doors that are capable of being operated with a closed fist. Doors that can open even if someone has collapsed inside against the door. An emergency release mechanism that allows doors to open from the outside in an emergency. A standard height WC can be used in this cubicle.
Enlarged Cubicle
Where 4 or more cubicles are provided in a washroom one of these must be enlarged. The enlarged cubicle must be in addition to the ambulant disabled cubicle and must include a raised height WC at 480MM high including the seat, a minimum width of 1200 mm 1 horizontal and 1 vertical grab rail set around the WC. Space for shelf and folding changing table closing and opening bars on the door.
Equality Act - Colour Contrast
The Equality Act replaced the DDA regulations back in 2010. Colour contrast is part of the disability discrimination section covered by the act. This will have some impact on the aesthetics and the design element of the washroom. All white washrooms are no longer an option.
Laminate manufacturers will have a chance for all their products clearly outlining the luminescence value of each colour and the difference of 0.30 between colours is obligatory. It's worth noting that the way a room is to be lit will affect the luminescence value of the selected colours as will any natural light entering the space. Cubicle door handles and indicator bolts must contrast. The cubicle door must be a different colour to the pilaster. The WC and the urinal must contrast with the panel on which it is mounted. The wash hand basin must contrast in colour with the vanity top. You can see clearly that the colours in the top image would probably not comply.
The Equality Act 2010: Additional Information
To mention a few of the other requirements that must be adhered to regarding the new Equality Act 2010. All taps must be operable with a closed fist. One urinal and one basin must be set at a lower height. A Doc M urinal is set at a lower lip height and has grab rails for ambulant and disabled users. This is also used for children. Wheelchair access toilets must not be used as baby change facilities.
A unisex wheelchair access toilet must be provided wherever there is a standard male female washroom as we mentioned earlier. If your building has only provisioned for a wheelchair accessible unisex toilet, then it should be larger, and incorporate an additional wash hand basin set at a height suitable for standing use e.g. 800 to 830MM.
BS 6465:2006 Section 6 - Scale of Provisions
Now we will look at two standards in more detail. The first is relating to the scale of provisions. This document provides recommendations for the scale of provision, selection and installation of sanitary appliances. It is divided into the table shown here and advises on the number of fittings required for each different building types application, and also the number of fittings required in relation to each other. To illustrate by way of some examples, in a secondary school you would need to provide 1 fitting for every 20 pupils with, the minimum number of fittings being 4. In this example the term fittings applies to the sum of the WCs and the urinals. 2 wash hand basins will need to be provided for every 3 fittings. So, 4 WCs and 2 urinals will require 4 wash hand basins while, 5 WCs and 3 urinals will also need 4 wash hand basins.
Healthcare
The HTMs health technical memorandum. The new document for best practice guidance is called health building note 00-10. Performance requirements for building elements used in healthcare facilities.
HBN 00-10 supersedes HTM56 60, 61, 64 sanitary assemblies, 68 Doc M panel assemblies and 69. The document is driven by three key drivers, building the standardization and preassembly of components as well as flexibility, adaptability and security. This can be addressed through standardising product through the use of 1 product pre-assembled units and lockable panels.
Maintenance. Durability, life cycle, maintenance, costs along with sustainability. This can be addressed through correct specification of materials, hinged panels to replace lift off panels where possible, sensor taps, reduced or dual flush volumes and urinal sensors can all reduce water usage.
Hygiene. Patient safety and hygiene is of the utmost importance. Exposed surfaces should be smooth and easily cleaned. Sensor taps and no overflows or reduce the risk of infection. Plugs only to be used in private bathrooms.
Budget
We've included some typical guideline costs for you here.
Case Studies
Finally, 3 examples of sanitaryware specified appropriately for its environment. This first example is a high end residential application fitted with vessel basins and mixer taps. In this education application semi recessed basins were specified to provide easy access for young children along with self-closing toggle taps to control water usage. Lastly for this healthcare environment HBN compliant clinical wash hand basins and taps, were specified. For the room to the bottom right, a wheelchair accessible washroom was specified.
Summary
So, to summarise, these are the main criteria that you as specifies should consider when specifying washroom products and systems. By taking all these factors into consideration at the specification stage of your project, your clients will be assured of a washroom and that is fit for purpose, meets their vision, is easy to clean, simple to maintain and most importantly fits their wallet. Contractors find that the procurement procedure and the installation suits their type of contract and you as specifiers will be assured that all the regulations and standards have been met.
Thank you for watching. If you'd like to find out more, please visit theswc.co.uk.