Introduction to Geotechnical Solutions - Aarsleff Ground Engineering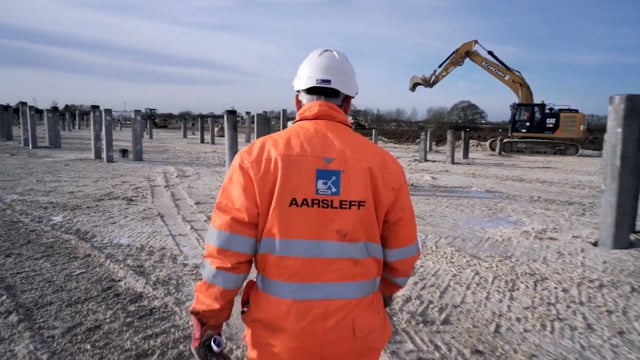 LOGIN OR REGISTER
Once you're logged in you can access all our training modules for free anytime that works for you. Enjoy On Demand CPD Training!
or
Please contact us via contact@construction-cpd.com to get permission to publish this video on your website.
<div style="position: relative!important; width: 100%!important; min-height: 700px; overflow: hidden!important; padding-top: 56.25%!important;"><iframe src="https://www.construction-cpd.com/cpd-external-view?ExternalId=43&ReturnUrl=https://www.construction-cpd.com/geotechnical-ground-engineering-solutions-cpd" style="position: absolute; top: 0; left: 0; bottom: 0; right: 0; width: 100%; height: 100%; min-height: 500px; border: none;" mozallowfullscreen webkitallowfullscreen allowfullscreen></iframe></div>
Introduction
Welcome to this online CPD module on an Introduction to Geotechnical Solutions by Aarsleff Ground Engineering.
Aarsleff Ground Engineering Ltd is the UK subsidiary of Per Aarsleff A/S, Denmark's leading civil engineering contractor established in 1947. With offices based in the Midlands and North-East, Aarsleff Ground Engineering are equipped to work on several types of site delivering specialist ground engineering solutions to solve technically challenging ground related problems in the UK and abroad. In addition to driven and drilled pile foundations, they design and install specialist retaining walls such as sheet pile walls, contiguous pile walls and secant pile walls, as well as driven and drilled king post walls. Their expertise also comprises nail, anchoring, drilling and grouting work, augured piles and restricted access piling – all adapted and value-engineered to the needs of the individual client and sector.
Login to record your CPD points
This CPD module will introduce Aarsleff Ground Engineering and cover Earth Retaining Solutions, Mini Bearing Piles, Soil Nails & Ground Anchors, Drilling & Grouting and offers some example Case Studies.
Aarsleff Ground Engineering Corporate video
Earth Retaining Solutions
Soil Nailing
Soil nails are grouted tension-resisting steel or glass fibre threaded elements that can be designed for permanent or temporary support for steep slopes. Soil nails are flexible and can accommodate relatively large total and differential settlements.
The main use of soil nails is as a means to reduce the chances of landslide or other ground movements.
Ground Anchoring
Ground anchors can be used to support bored and sheet pile retaining walls, stabilise marine structures, cofferdams and rock faces, strengthen dock structures, upgrade dams or as anti-flotation for deep structures and tie backs to river and canal walls.
Ground anchors can obtain high loads in relatively poor ground and are lightweight and corrosion-resistant. Each installation requires in-situ testing.
Drilling & Grouting
Filling of redundant coal mines by chemical injection using tube a manchette.
Drilling and grouting can be used for soil stabilisation, waterproofing, restriction of ground water movement and soil mixing to increase the strength of soil.
A rotary drill with a water system may be a messier option than air flush but it offers distinct advantages.
Water flushing is safer, thanks to the fact that water as a flush fluid works at a much lower velocity than air. This means water flushing is quieter than using air; it operates at lower pressures and requires less bulky equipment. The air compressors needed for air flushing are very large and therefore unpractical for remote sites or sites with limited access. In addition to this, the lower velocity also translates into less borehole erosion.
Air flushing however does not depend on access to a water source and is very efficient in cleaning the boreholes due to its self-expanding nature.
When working on abandoned coalmines we only use water flushing, as the hazards associated with using air flush for such a project are too great because of potential hazardous gases in the ground. Air flushing under such circumstances would be a risk as it may lead to spontaneous combustions and the ignition of already smouldering coal.

Other types of drilling and grouting includes:

Infill grouting - Drilling into the voids and injecting grout that fills the void and then hardens to provide stability.
Jet grouting - A high pressure jet is used to cut and mix the in-situ soil with cement grout to form a high strength and low permeability material. It is a method used to treat targeted areas of ground and form structures such as props and water cut-off barriers.
Compaction grouting - Loose and voided material can be strengthened by compaction grouting. A stiff grout is injected into the ground to compact the surrounding soil.
Permeation grouting - The strength and water resistance of granular and fissured materials can be improved by permeation grouting. This involves injecting low viscosity grouts into the ground that penetrate the structure of the material and modifies its properties.
Compensation grouting - Underground excavation produces settlement that can cause damage to nearby structures. Compensation grouting reduces this settlement by injecting small quantities of grout between the excavation and the foundations of the structures that require protection.
Sectional Flight Auger (SFA) pile technology is used in low headroom or very restricted job sites, where a Continuous Flight Auger (CFA) rig cannot reach.
SFA piles are non-displacement piles, well suited to soft and/or water bearing grounds.
SFA piles offer an attractive alternative to conventional bored piles and to Driven piles, as they are faster to install and their installation produces less noise and vibration.
Case Studies
Case Study – Frydd Wood, Elan Aqueduct, completed September 2017
The BNM Alliance (a joint venture between Barhale and North Midland Construction) awarded Aarsleff Ground Engineering the contract to design, supply and install a soil nailed slope to allow, with associated works, the launching of a TBM (Tunnel Boring Machine) for the Severn Trent Elan Valley Aqueduct Rehabilitation project in Wales.
Test nails were installed and were tested to destruction to confirm the design prior to production works starting. With its Klemm 806 rig, Aarsleff installed six hundred and seventy 100mm diameter fully galvanised R32 -280 self-drilling soil nails of 6-16m in length. In addition to the soil nails, 670 head plates and nuts were supplied and fixed. The soil-nailed wall has an estimated 1250m2 area to which Aarsleff has supplied and fixed a steel mesh and geotextile facing.
Tree Preservation Case Study – Dagfa House, Beeston, completed June 2018
Aarsleff installed sixteen 300mm SFA piles using a 14 Tonne Restricted access piling Rig. Due to existing Tree Preservation Orders in place on several mature trees, this rig was selected to provide minimal disruption. Apart from some localised pruning to the trees, the rig was capable of working from the existing Tarmac and operated from a reduced specification piling-platform. This system provided a reduced need for preparation work in this environmental impact location. The vibration free technique selected also provided minimal disturbance during the pile installation.
Commercial Development Case Study – Ikea, Newcourt Way, Exeter, completed July 2017
Main contractor McLaughlin & Harvey Construction Ltd awarded Aarsleff Ground Engineering the contract to supply and install the soil nailed wall to support the construction of a new IKEA store in Exeter, just off Newcourt Way near Sandy Park.
Soil nailing has the benefit of a top down construction method and therefore was deemed to be the smartest solution to allow the development to progress without significant loss of usable land.
The land, which is 115,882 metres in length, is bound to the South by a residential construction site and an existing residential development. To provide a level platform on which to construct the new IKEA store, Aarsleff cut into an existing slope 424m long and 9.8m high.
Testing was carried out in advance of the main works involving the installation and testing of 6 test-nails between 5m and 8m long.
Once tested successfully, Aarsleff installed one-thousand and eighty one 32mm hollow self-drilling soil nails with a sacrificial drill bit to a 70° slope made up of Dawlish Sandstone, faced with a structural steel mesh, cladded with a facing mesh and filled with a graded hardwearing local stone.
The nails were installed with Aarsleff's own Klemm 806 drill rig.
Speaking about the project, Kevin Hague, General Manager, Aarsleff said: "This is an exciting project simply because of the sheer scale of what is involved. It also allows us to demonstrate the efficiency and cost-effectiveness of a soil nail solution for a commercial development".
Case Study – Fisher Street, Newcastle, 2017
Aarsleff Ground Engineering has completed soil nailing works for a 10m high by 200m long 65° permanent soil-nailed wall at Fisher Street, Newcastle on behalf of Esh Group for main client Newcastle County Council. The permanent soil-nail wall supports Fisher Street along the western boundary of the site, allowing the commercial development of a one-hectare site, as part of the Neptune Energy Park Project for Newcastle City Council. The ground conditions comprised Made Ground and Glacial Till over the retained height, with a 2m thick layer of weaker Laminated Clay below the toe of the soil-nailed wall.
Aarsleff installed a total of one-thousand nominal 100mm galvanised self-drilled grout-flushed soil nails on a 1.25m horizontal x 1.37m vertical spacing, based on a diamond layout in an incremental top down sequence. The soil nail lengths ranged from 6m to 16m and were installed at 25°, perpendicular to the cut slope.
Remedial works followed in January 2017 due to a high-pressure water main bursting in the road above the works and washing materials through the ground to the rear of the completed wall causing movement to the top of the works and bulging at several areas throughout the works. The remedial works included installing 12m long self-drilling soil-nails along the crest of the wall and 9m soil nails to the remainder of the bulges. Steel plates were locked down on to the soil nails to prevent further movement.
Case Study – Dogsmerfield, Basingstoke Canal, completed July 2017.
In March of 2013, a flotilla of boats on the Easter Cruise were due to celebrate the reopening of the Deepcut flight after nearly 5 years closure by navigating the full length of the Canal and back. But literally just a few days prior, in late March, the Canal had to be closed for safety reasons because a very large quantity of soil and a number of trees had parted company with an adjacent bank, pushing the towpath into the Canal.
On behalf of client Dyer and Butler, to prevent future ground movement, Aarsleff Ground Engineering stabilised the bank canal in Dogmersfield, Basingstoke by drilling eighty six 220mm diameter Double Corrosion Protection (DCP) ground anchors through an existing sheet piling wall.
Aarsleff Ground Engineering is committed to delivering high levels and maintaining an organisation with trained and competent personnel working in a good and safe working environment. They are proud members of the Federation of Piling Specialists (FPS), The Association of Specialist Underpinning Contractors (ASUC), and the British Drilling Association (BDA), enabling it to provide professional industry training on a range of subjects.
Thank you